Nepal Day 4 – Chitwan to Pokhara
We spent the first half of the day in the car, a 4.5 hour ride from Chitwan to Pokhara. We slept soundly all the way, waking up just in time to catch the first glimpse of the Annapurna mountains. The driver, Ram, was ranting off his brain's records of the heights of Annapurna one to nine (not sure) :
He was like 'Annapurna 1 : 6 thousand xx hundred and xxxxxxxx… Annapurna 2: 6 thousand xxxx hundred and xxxxx…. Annapurna …….'
Halfway through we were like OK OK stop stop!
Its great to have a driver who has so many helpful information to share. He would often tell us if we want to buy things from a certain location, how much should we slash. When passing by a landmark, he would name the place and tell us the story.  A probe into his lifestyle, he seems to be a person who loves to exercise… things like jog around the city outskirts, cycling for 2 hours etc… and his forte? He drives freak well. Many times we smoothly navigate through vehicles and other road users, sometimes with a distance difference of only 15cm apart. At the beginning we weren't used to it and often squeeze each other hands in fear. But now, we just sleep.  He's too good at driving.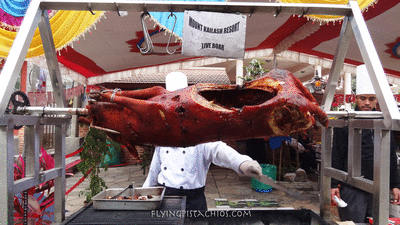 (Visited 203 times, 1 visits today)